Last week I learned that after 47 years, Quilter's Newsletter will cease publication.  I am so filled with sadness by this news for many reasons. IMHO, Quilter's Newsletter is very different from the other quilting magazines available because, though it has patterns in it, it includes articles about quilting history, quilt artists, the quilt industry and so many other topics that go beyond simple patterns for quick quilts.  This diversity is the reason that Quilter's Newsletter has been the only, the ONLY magazine that I have continuously subscribed to for about 15 years.
Quilter's Newsletter was also the first quilting magazine to publish something I wrote, which means it will always be near and dear to my heart.  I wrote a short "humor" piece (I put that in quotes because I don't think that I am that much of a comedienne.) that they published in 2010.  Here it is: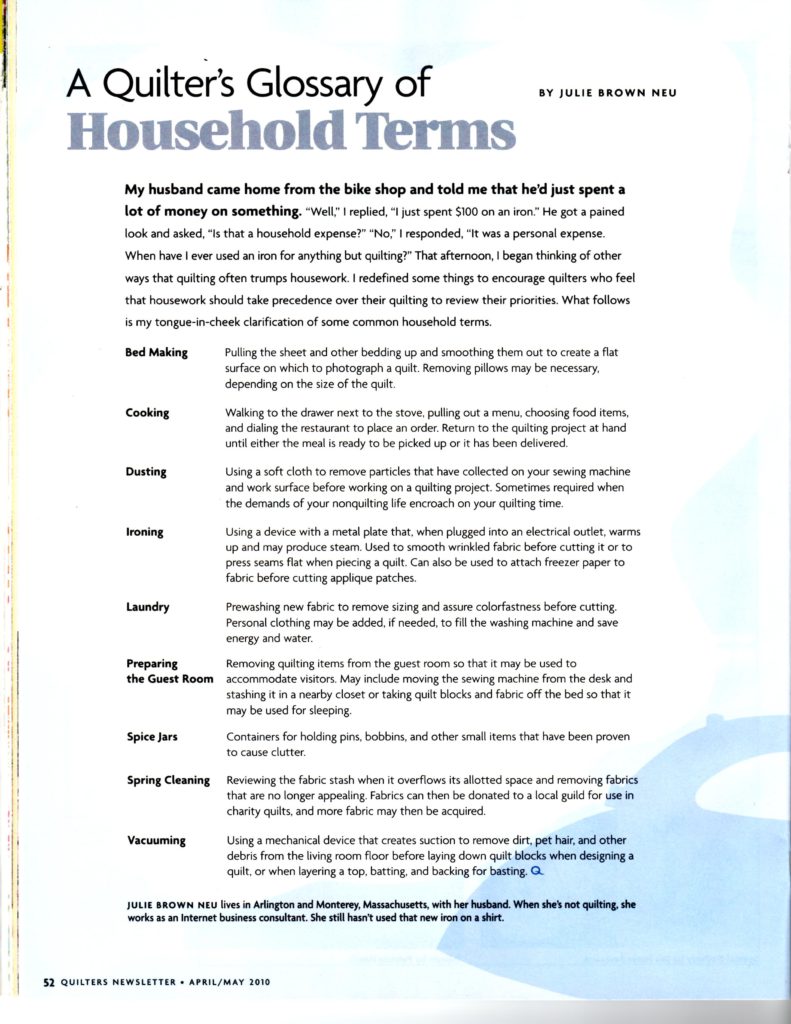 Thank you, Quilter's Newsletter.