Many years ago, my sister wrote a children's book and sent it to me for editing. I thought it was fabulous and hoped she would find someone to illustrate it so that we would have it in print.  Years passed before I finally realized that I could illustrate it using fabric. The individual quilts for each two-page spread are now done and "Ravaging Rio and the Ghost in the Library" is available in paperback on Amazon and in hardcover on Lulu.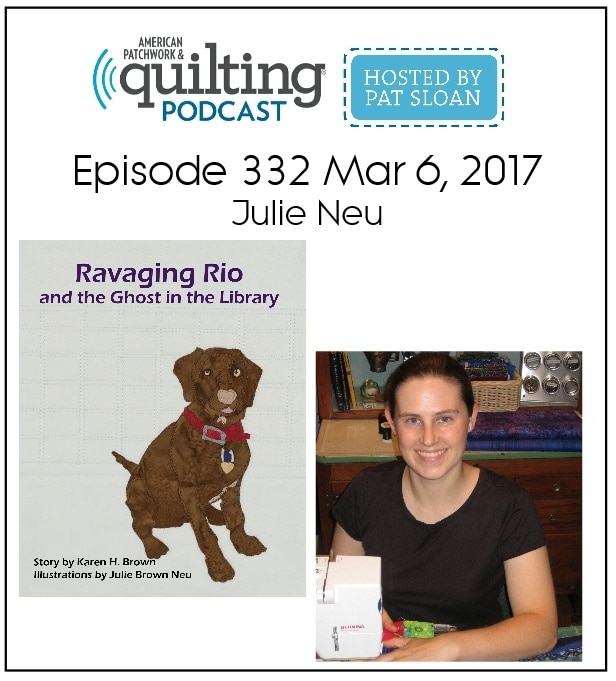 You can hear more about the creation of "Ravaging Rio" in
my interview on the American Patchwork & Quilting Radio Show
.