Work on my unexpected protest series continued this week with a new piece called "Alternative Facts." I first created the letter blocks, sewed them together, and then slashed the top and resewed it over and over again. I captured the in-process pictures and created a 33 second video of them; if you'd like to see the steps along the way, here's the video: Making of Alternative Facts. I quilted the piece in gray threads to reflect that "alternative facts" take something that should be clear in black and white and changes it to gray. I left the quilting thread tails loose to emphasize the messiness this creates when facts become distorted and disputed.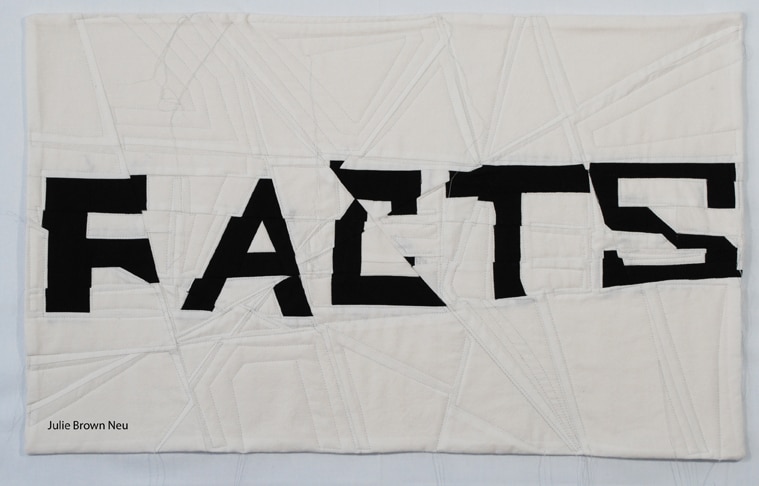 What this piece means to me:
I have not been able to get over my shock over the mere idea that there could be such a thing as "alternative facts." I can see how deeply divided our country is and it is a division that I want us to fix and believe we need to, but if we cannot even agree on what the facts are, how can we? I accept that people can look at the same facts and reach different conclusions. I accept that there will be differences of opinion. But, if the facts themselves are under dispute and the Administration actually believes there is something called "alternative facts" where can the constructive dialogue that we need to have to heal these divisions begin? I'm afraid that it can't and that we will be left with just loose threads.